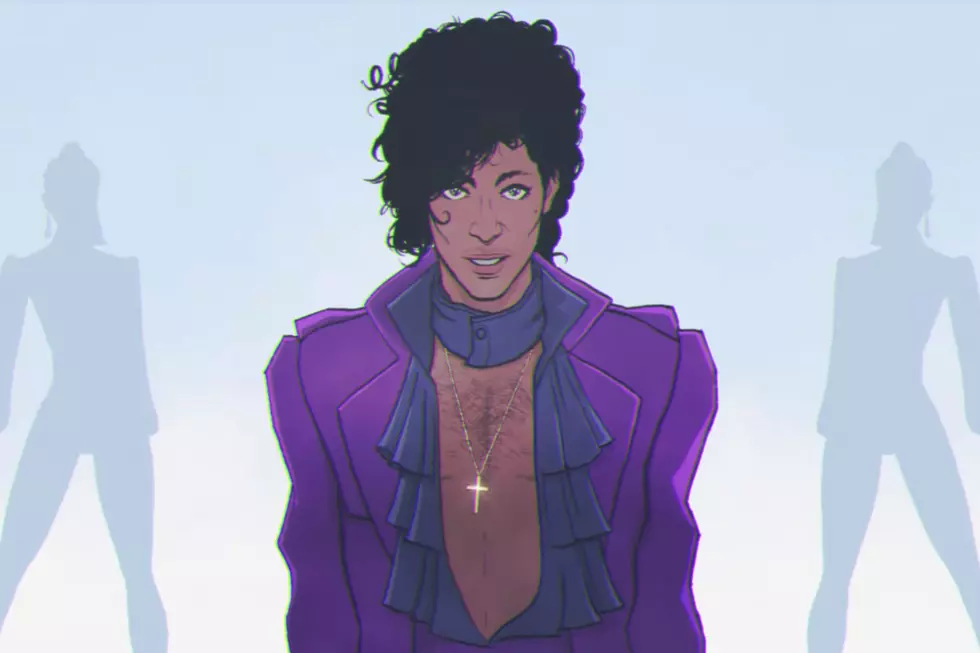 Prince Gets Animated in New 'Holly Rock' Video
YouTube
The vibrantly stylized animated video, created by London-based Electric Light Studios, sets Prince in the world of a graphic novel. Lyrics appear like the dialogue of a comic book, as the legendary rocker takes on many cartoon forms. Watch the video for "Holly Rock" here.
Like all of the material on Originals, Prince penned "Holly Rock" for another artist to record. In this case, Sheila E. and the purple one collaborated on the song before she released it on the soundtrack to the 1985 film, Krush Groove.
A press release accompanying the new music video asserts that "the basic tracking for 'Holly Rock' took place at Sunset Sound studios in Los Angeles at the end of April 1985 - the very same week that Prince also recorded 'Kiss' for his own Parade album."
Though "Holly Rock" was not an initial hit upon release, it has maintained an important place in Prince's musical history. The track marked one of the musician's early forays into hip-hop, a genre he slowly embraced in the 1990s.
Originals is a posthumous album consisting of many demo versions of songs Prince wrote for other artists. It's release marked the first time that "Holly Rock" appeared on a Prince-related album. The new music video follows the release of another Originals related clip. The Prince Estate previously unearthed never before seen rehearsal footage, assembled in a montage to the song "Manic Monday."