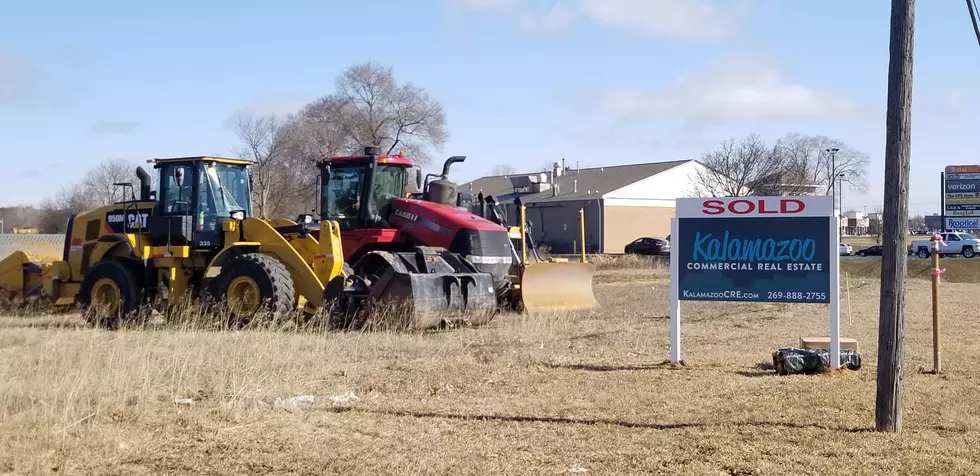 New $10 Million Mega Car Wash Coming to Kalamazoo
Photo: Bobby Guy
Drive & Shine made headlines with their gigantic car wash/oil change/detailing complex on West Main. Now it seems they are adding a second Kalamazoo location.

Have you seen the heavy equipment parked near Gull & Sprinkle? Word is that Drive & Shine is growing and will soon add their second Kalamazoo car wash- only the third in Michigan. The Kalamazoo Now & Then Facebook group has the inside information that it is, indeed, Drive & Shine that will be built, and not everyone is happy.
Some are upset about the environmental impact a different proposed location would have had on Asylum Lake Preserve. Those plans were placed in hold a year ago. Other opponents say we should support local businesses like Bob & Kays car wash at the Shell station. Xtreme Clean Auto Wash in front of Meijer is very close to the intersection, with a drive-thru at the Speedway at G Ave a little further East. Head West on Gull toward downtown and you'll find the Shiny Brite quarter car wash near what used to be Family Video and National Car Wash by Finish Line laundromat.
Clearly, there is no shortage of places to get your car soaped up in this area, but Drive & Shine has a bigger business model, offering oil changes, interior cleaning and car detailing at its facilities. The West Main building always seems to be busy and there are rumors that another at Kilgore and Westnedge may go up after Gull & Sprinkle. No official announcement has been made, but if it is true, we can guess at an opening later in 2021. Drive & Shine broke ground at 4201 W Main on June 25 of 2019, and washed 5,000 cars on their first weekend open in late November.
Drive & Shine @Gull & Sprinkle
UP NEXT: See how much gasoline cost the year you started driving