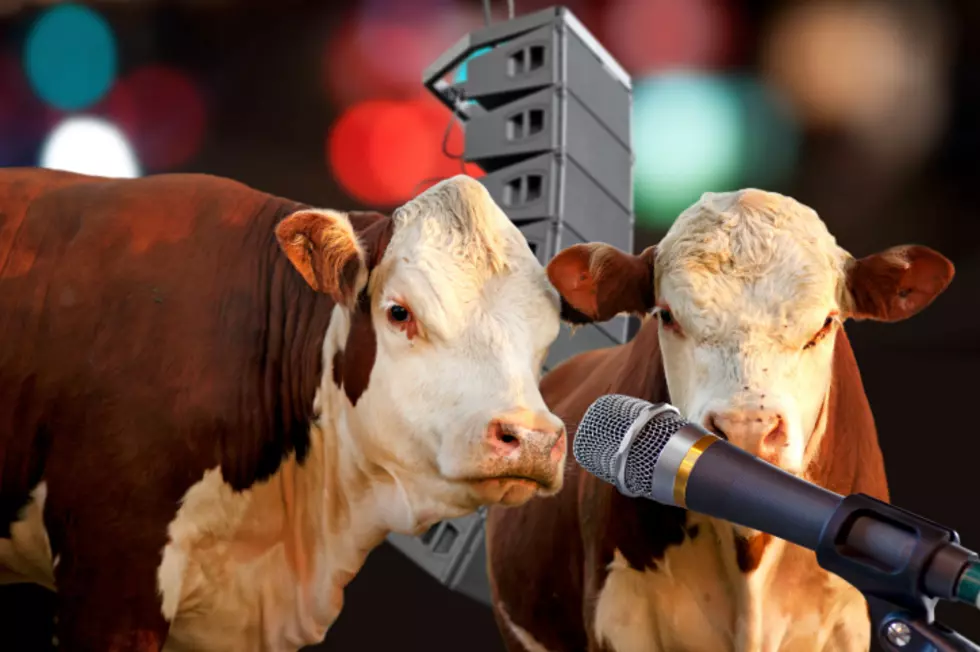 Lorde's "Royals" Is About What???? Cows!
ThinkStock; PinkBadger
We were out with friends at the Kalamazoo Growlers game Monday night. (A really fun experience. Great dinner and the beer was good and cold.) But Mark and I love to talk trivia, and he asked if I knew the origins of Kansas City Royals' nickname.I had to look it up...and it's true.
The American League expanded in 1969, and made good on a pledge to return the majors to Kansas City, by creating the Kansas City Royals. Pharmaceutical executive Ewing Kauffman won the bidding for the new Kansas City team, which was named the Royals after the American Royal Livestock Show held in Kansas City every year since 1899
There you go. Livestock. Cows.
Lorde's song was inspired the Kansas City Royals, a team named for a livestock show. Cows.
The reigning World Series Champion Kansas City Royals. Cows.
And now you know the rest of the story.