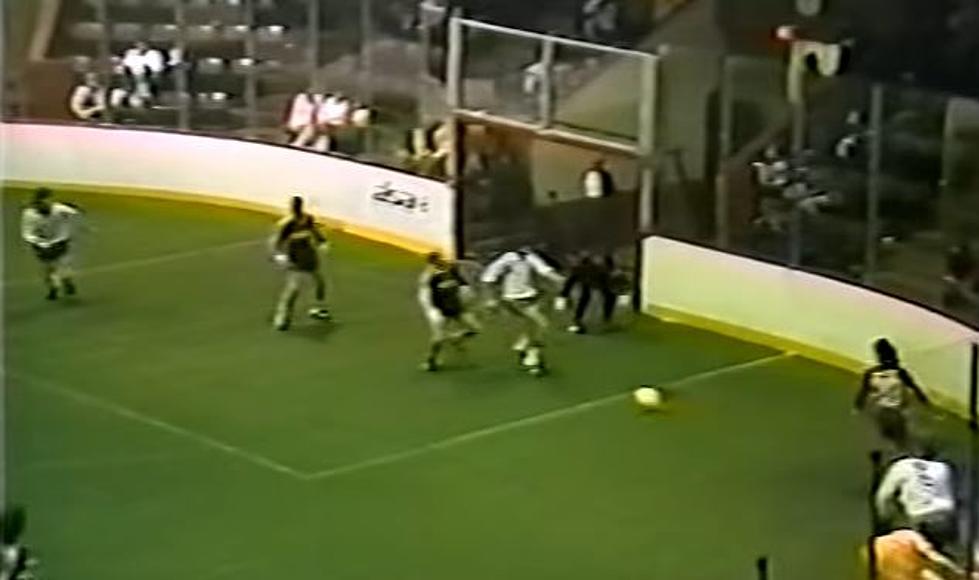 When Soccer Was the Next Big Thing- The History of the Kalamazoo Kangaroos
NewsActive3 vis YouTube
In the era of shoulder pads, New Coke, Blockbuster Video, Miami Vice and Nintendo, Wings Stadium had an indoor soccer team named the Kalamazoo Kangaroos.
The Kalamazoo Kangaroos were affiliated with the American Indoor Soccer Association (AISA), a league comprised of post-college athletes looking to see if they could cut it at the professional level. The hometown team finished 4th in its inaugural season and was optimistic about the coming year. "The core of last year's team is back so already we're starting out ahead of where we were last year," midfielder Mike Garrett told WKZO-TV news on the eve of the Kalamazoo Kangaroos second season. "Everything is super right now! We're looking for a much better year attendance-wise, team-wise, the league looks solid..."
Unfortunately, Garrett was wrong. The Kalamazoo Kangaroos only played 2 seasons in Mall City and the AISA would morph into a new league by 1990. Soccer in Kalamazoo had gone the way of the DeLorean.
Bonus Video: Fast Food- Indoor Go Kart Track at Indianapolis Restaurant