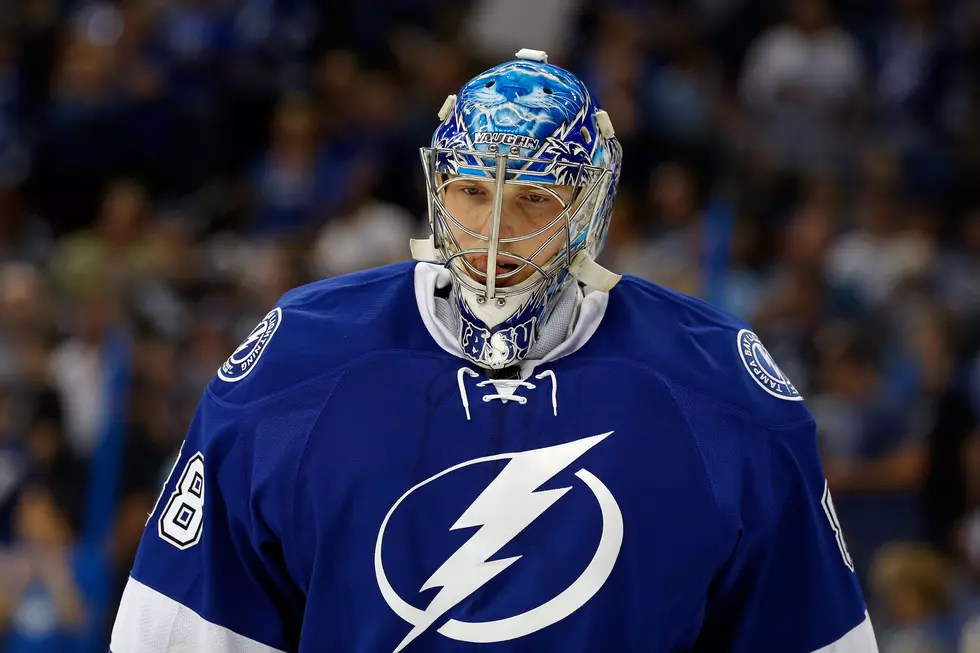 K-Wings Say "Goodbye Columbus"; Sign With Tampa Bay Lightning
(Photo by Mike Carlson/Getty Images)
The Kalamazoo Wings have signed a one-year deal to become an affiliate of the Tampa Bay Lightning and their top farm team, the Syracuse Crunch.
Both the Lightning and Crunch have had success in the past few years. The Lightning are currently one win away from going to their second straight Stanley Cup Final, have lost last season to the Chicago Blackhawks. The Lightning General Manager is Red Wings legend Steve Yzerman.
According to a K-Wings release, the Syracuse Crunch have been the AHL affiliate of the Lightning since 2012, finishing the 2015-16 season with a 32-29-11-4 record for 79 points and finished fourth in the AHL's North Division.
Tampa Bay will be the 11th team that has affiliated with the K-Wings in their 43 year history. The K-Wings have been affiliated with the Detroit Red Wings (1974-1987), Philadelphia Flyers (1984-1987; 2009-2010), Vancouver Canucks (1984-1987; 2011-2015), Minnesota North Stars (1987-1993), Dallas Stars (1993-2000), San Jose Sharks (2009-2010), New York Islanders (2010-2011), New Jersey Devils (2011-2012), St. Louis Blues (2013-2014), Columbus Blue Jackets (2014-2016), and now, Tampa Bay.