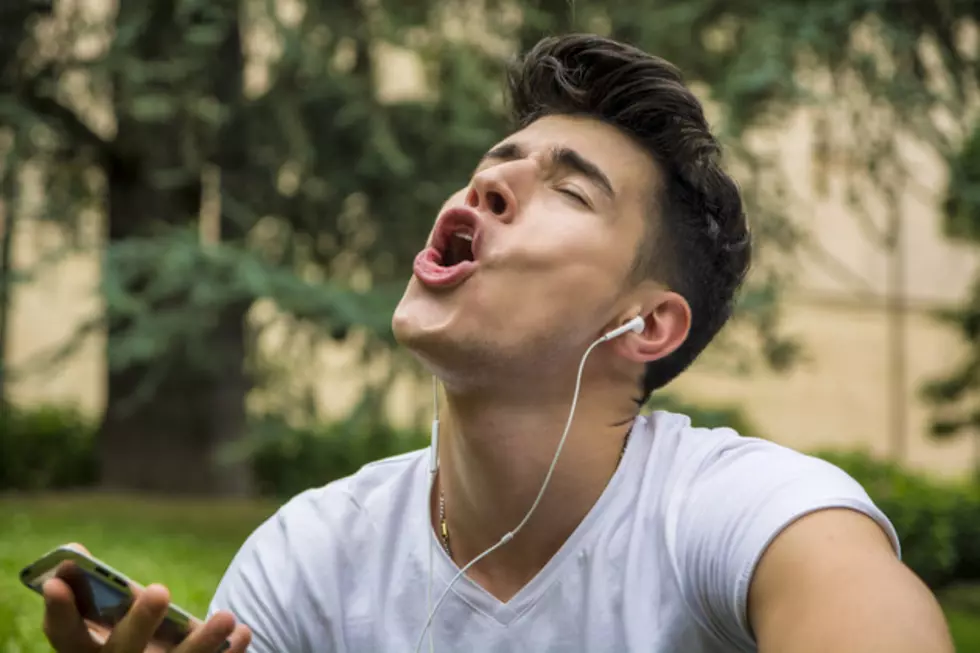 Are One Of These Songs Stuck In Your Head Yet?
Art-Of-Photo
Singing along with a song after only hearing it once or twice is an indication that song will be a huge hit.  Here are five songs you will catch yourself singing along with by next week.

Let's start with Ed Sheeran.  He just recently broke the internet by releasing two songs.  Sheeran broke the Spotify record for most streams in one day...and he broke it hard.  His new single "Shape Of You" was played 6,868,642 times on Friday.  His other new song "Castle On The Hill" was played 6,168,395 times on the same day.  Both songs taking the one day stream record from One Direction's "Drag Me Down" which had 4,759,698.
---
It seems like every track on The Weeknd's latest album "Starboy" is hot.  Thursday he released the new video "Party Monster" to youtube.  There is a model dancing in the video that looks dangerously similar to Selena Gomez, his girlfriend.  In fact, listen for a very racy line in the song that mention's Selena's name.  This has stirred up quite the buzz in just 24 hours.  Regardless of the hype, the song VERY catchy.
---
Then we have a movie soundtrack song that could easily be a huge hit without the hype of Fifty Shades Darker.  But I have no doubt, the movie will only catapult "I Don't Wanna Live Forever" by Taylor Swift and Zayn into the #1 spot on the chart and our brains.
---
This song has come out of nowhere and I can't shake it.  "Guys My Age" from the group Hey Violet is starting to climb the Alternative Rock and Top 40 charts at the same time.  This is a must listen.  However, you may have the hook stuck in your head for the rest of the day.
---
Which song do you like the best?  Let us know in the facebook comments right here.