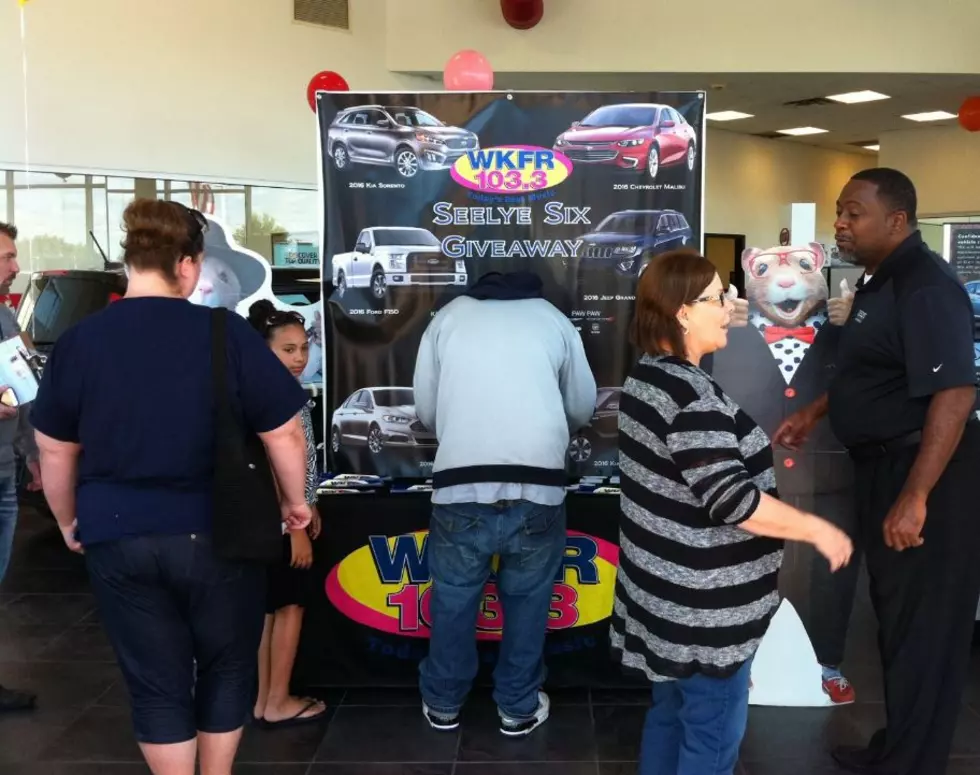 6 Things You Need To Know To Win A New Car Friday Morning
Dana Marshall
Friday at 7:10 AM somebody in Southwest Michigan will win a new car from the Seelye family of dealerships and 103.3 KFR.
Here are 6 things you need to know if you want to win a car Friday Morning with the Seelye Six contest on 103.3 KFR.
#6  Your last chance to register in person is Thursday, October 27th from 4 PM - 6 PM at Seelye Kia at 4102 Stadium Dr, Kalamazoo.
#5  If you have registered in person or on-air you MUST listen this Friday Morning at beginning at 7:10 AM.  The Morning Mayhem will draw and announce a name.  If that person calls us back at -269-978-1033 within 103 seconds, they win a new car.  If they don't, we move on to the next name until we get a winner.
#4  There is a delay in our streaming audio (radiopup app and wkfr.com.)  Listening for the FM signal at 103.3 is by far the best way to go to insure you call back within the 103 second required.  See official Rules.
#3  The winner gets to choose one of six 2016 models from Seelye.  You can see all 6 vehicles up for grabs by clicking here.
#2  The winner of this contest is winning a free 2 year lease for one of these vehicles.  You will NOT have to make payments.  You are getting a brand new, free car or truck for 2 years.
#1  Winner may choose a $5,000 cash prize in liew of a new vehicle.
---
If you are not yet registered, this is your last week to get registered on-air and in person.  Keep listening for your chance to win a new car.  Best of luck to you.
For more info and official contest rules please click below.