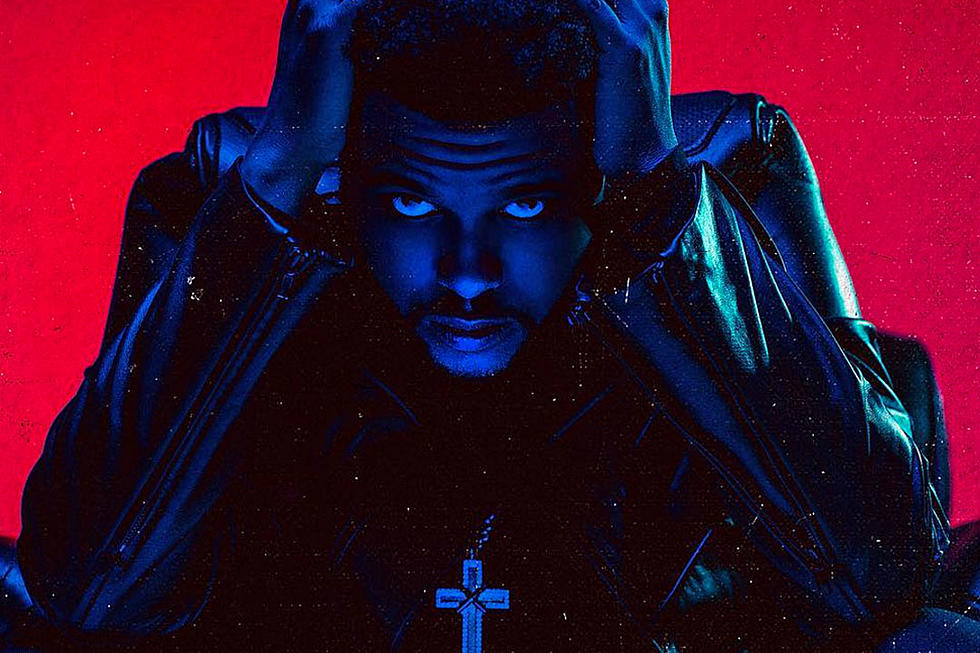 The Weeknd Reveals New 'Starboy' Music Video
Nabil Elderkin
UPDATE: Watch the Grant Singer-directed music video for "Starboy," the title track of his upcoming LP,  which features Daft Punk (sadly, the duo aren't in the clip). Watch below, and pre-order the album, which arrives on November 25.
The Weeknd sparked speculation on a new era when he wiped his entire Instagram on September 19, days after a cryptic tweet that featured emoji of falling leaves and an hourglass. On September 21, the Grammy-winning singer confirmed that he's officially readying a Beauty Behind the Madness followup as he unveiled the cover for Starboy, his third studio album.
"Mo fiya 🔥 to come," The Weeknd assured fans in his Instagram caption. The Nabil Elderkin-shot cover photo gives a peek at The Weeknd's new haircut (he's shaved the dreads).
The "Often" singer recently spilled some album details in a cover story for VMAN magazine, citing a diverse range of influences. This suggests that Starboy will find the artist pushing beyond his signature pilled-out-and-R&B-anchored sound even more than he did on Beauty Behind the Madness, which made a clear play for crossover pop success with tracks like lead single "Can't Feel My Face."
"There are new inspirations on this album," the Weeknd told VMAN. "The production feels aggressive but still sexy. The Smiths, Bad Brains, Talking Heads, Prince, and DeBarge play roles."
The Canada native said his team wrote the album in L.A., and called it "the best-sounding album I've ever done." He may have also been referring to the release in a July 13 tweet that said, "this one will be aggressive and warm." The Weeknd also told Vogue back in May that he'd reunited with the team behind his five-year-old House of Balloons mixtape, which dazzled with its mix of R&B and unexpected samples from artists like Siouxsie and the Banshees.
The Weeknd's (highly manipulated) vocals appeared alongside Francis and the Lights' on producer Cashmere Cat's "Wild Love" at the beginning of the month; listen to "Wild Love" below.
15 Times Teyana Taylor Was Instagram Perfection