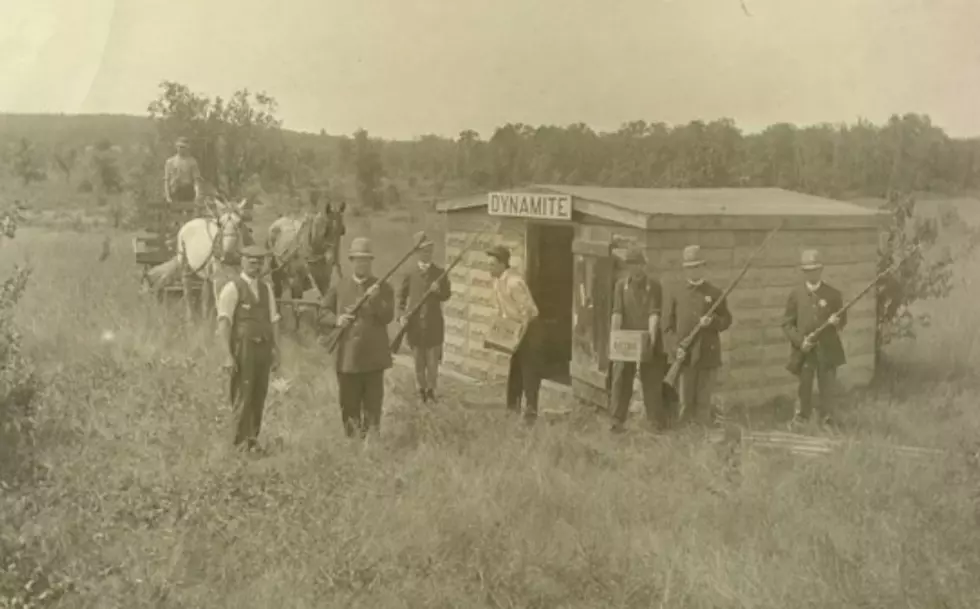 The Day C.W. Post Made it Rain in Battle Creek
Post Tavern Gardens-Level Park-Willard Library
In the summer of 1912, rain was sorely needed in the Battle Creek area.   C. W. Post decided to take action and conducted a rainmaking experiment.  Post had been dabbling in the "science" of artificial rainmaking for a two years, starting in Texas.  He would explode dynamite in attempt to agitate clouds and generate rain.
On July 23rd, Post set up his experiment in Level Park.  He arrived at 8:30 a.m. with  a press agent to check out 2 skids of dynamite, which amounted to about 4,500 pounds of the explosive.
U.S. Weather Bureau Chief Willy Moore declared the experiment impractical and futile, and predicted clear, fair weather for Battle Creek that day.
The first blast was at 9:30 a.m. and continued until all dynamite was used up.  The  event was covered by national and international press and newsreels,  The weather bureau reported that after blasting about half inch of rain fell, but in areas outside of range of blasting, two inches of rain fell.
The Battle Creek Enquirer was more enthusiastic.   "The sky clouded up while the men were firing, and before they had finished there was rain.  And it rained more after they had finished.  Those who came to scoff, had to hurry under cover, to avoid a good soaking."   The paper went on, "Battle Creek was not selfish with its home-made precipitation.  Marshall and Kalamazoo both had showers while the firing was in progress and other sections of the county were benefited.  Man has made a successful conquest of the land, the oceans and the air.  Yesterday the first successful conquest of the elements … was completed in Level Park."
There was one slight accident.  Deputy Sheriff Robert Towsley's straw hat fell off as he was lighting a fuse.  The report stated, "He never stopped to pick it up.  After the explosion, the headpiece was a total wreck and later was placed on exhibition in Stevens' and Gordon's window."
As for the Weather Bureau Chief, the paper featured a long article ridiculing the "Frolicsome Willy" Moore, pointing out that he had predicted a clear and pleasant day for President Taft's inauguration.  It snowed.  Later, when Mrs. Taft was to give a lawn party, Professor "Willy" said it would be rainy.  President Taft reportedly said "I know that chap; go ahead."   The day was fine.
C.W. Post was conducted a series of rainmaking experiments at Post City, Texas between 1910 and 1913.  Some were successful some, not so much.  A total of 7 rain showers ensued after 13 experiments.
DISCONTINUED POST CEREALS