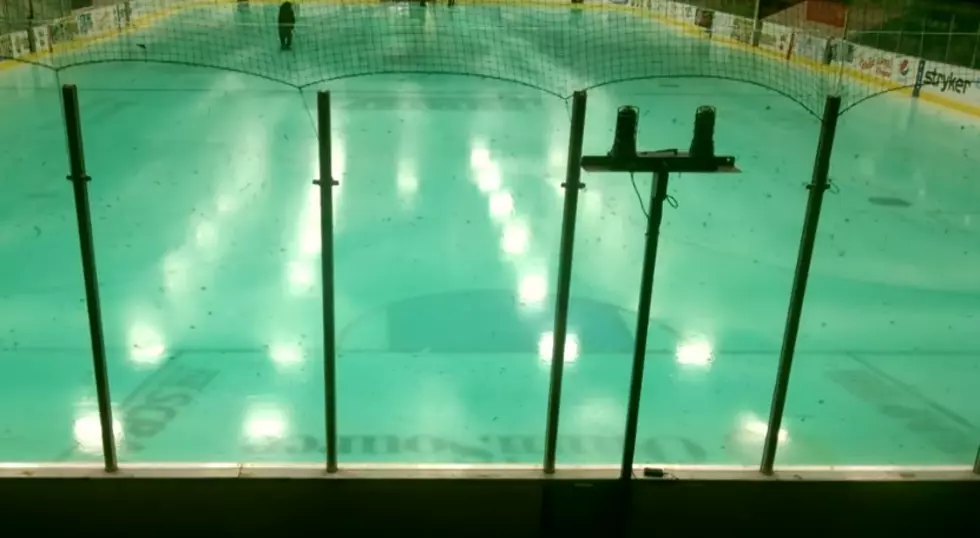 Kalamazoo Wings Expanding Green Ice Experience
Kalamazoo Wings via YouTube.
It started out as a fun and funky promotion 39 years ago, and now the Kalamazoo  Wings' Green Ice game is growing into a Green Ice Weekend.
The K-Wings made the announcement Monday, saying the first of the two games, on Saturday, March 14th, of the weekend ahead of St. Patrick's Day  is close to sold out. Now, a second  game, on Friday, March 13th, will also feature green ice.
The opponents on Saturday night will bet the Cincinnati Cyclones, and Friday night, the K-Wings will skate against the Newfoundland Growlers. Friday night will still be Guns and Hoses Night, honoring police, firefighters and first responders.
The K-Wings became to first hockey team to dye their ice in 1982. The promotion has grown both locally and across the continent. The K-Wings now play mulitple games with the dyed ice surface, with Orange ice at Halloween, and Pink ice at Valentine's Day. The promotion has been duplicated elsewhere, too.
Enter your number to get our free mobile app