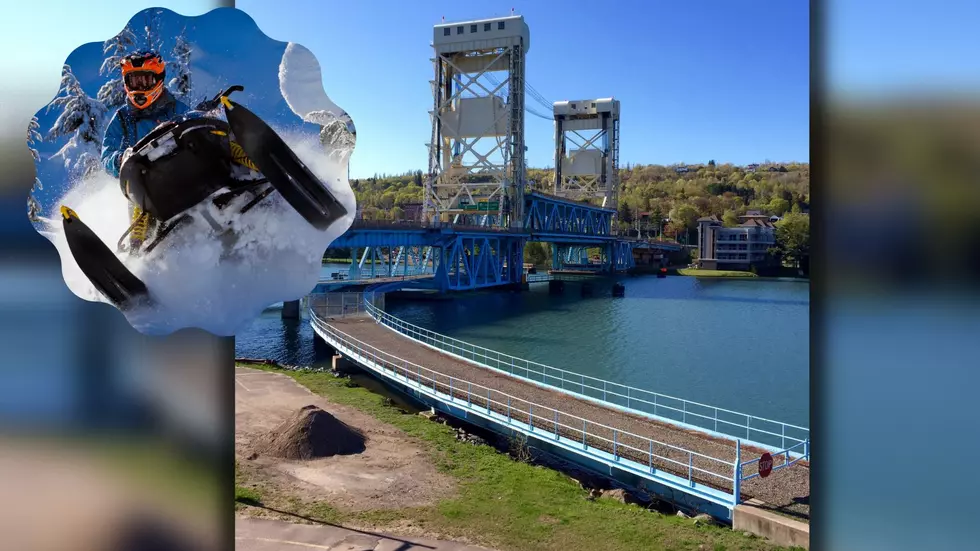 Upper Peninsula Bridge Has Trail Specifically For Snowmobiles
Wikipedia/Canva
It gets pretty snowy in the Upper Peninsula... like... REALLY snowy. People in the Keweenaw Peninsula barely bat an eye when they see 300 inches of snow in a season. So it stands to reason, travel can become difficult, and many residents rely on snowmobiles to get around.
But, what about when you have to cross a body of water that NORMALLY, you could just drive your car across? Portage Lake Lift Bridge in Houghton figured it out and gave snowmobilers their own lanes.
Copper County, in the U.P. actually gets some of the highest snowfall of the year in Michigan. So, it seems like the perfect place to have a Snowmobile club. Problem is, Houghton - where a lot of the activities happen - is split across Portage Lake, and it's frowned upon to drive snowmobiles on the pavement, let alone across some of the bridges in town.
So, a group from the Keweenaw Snowmobile Club got together, and said, "hey, let's make our own lanes."
And they did... UNDER the bridge.
Originally, the lift bridge had rail traffic that would run underneath the main road portion. But in 1982, the rail service ended in that part of the Peninsula, and it wasn't needed anymore. That's when the Snowmobile Club stepped in, and said they could still use it.
So, during the warmer months, the bridge stays at its normal height over the crossing. But during the winter, It's dropped to it's lowest setting, then covered in snow, to allow snowmobilers the ability to cross.
They got a bit of a late start this season, but a lift bridge up in the Great Lakes area, that specifically has the ability to allow snowmobilers to cross in the winter... sounds like Pure Michigan to me.
Five Abandoned Michigan Bridges