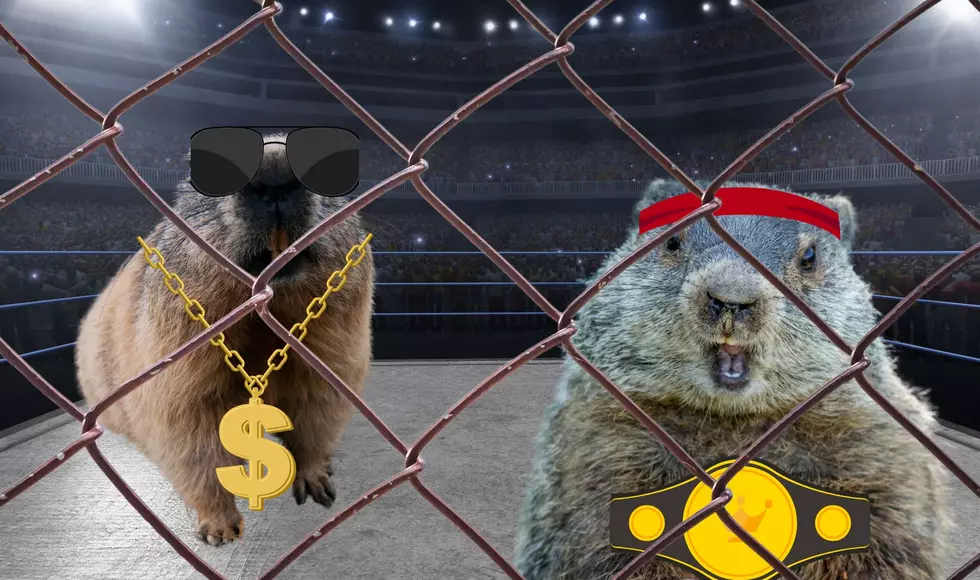 Michigan Woodchuck Woody Predicts Early Spring On Groundhog Day
Canva
Every year, when groundhogs day comes around, we get the same old thing. Every single headline pops up that Punxsutawney Phil saw his shadow apparently and we are going to have six more weeks of winter instead of an early spring. Every year we get the same result, and every year this groundhog curses us with more winter. I think it's high time somebody does something about it.
 If you don't know, Michigan has its own version of Punxsutawney Phil, whose name is Woody, who I think we should start taking more seriously. On Groundhog Day, he predicted Michigan's
Spring will arrive early
.
Think about it like this, how is he ever supposed to see his shadow when we never have sun during the winter? But who should we be taking weather advice from? Honestly, there is only one logical and reasonable answer, and that is to pit Punxsutawney Phil and our groundhog Woody in a steel cage match to the death.
OK, maybe to the death is a little extreme but at least have them get out in a steel cage and duke it out and see who comes out on top. All I'm saying is that Punxsutawney Phil has grown weak, feeble, and repetitive in his old age and we need a new hero that will help us get closer to spring. If it can't be settled in a cage match, then I don't know where it can be settled.
If Punxsutawney Phil and Woody wrestled in a steel cage, who do you think would win? I say the victor should now and henceforth be forever the source of what our seasonal outcome will be. Thank you for coming to my Ted Talk.
Michigan's Most Dangerous Animals
10 Animals You Can't Own As Pets In Michigan
Some people really want to have an exotic pet in their home, but very rarely is it a good idea. And if you are looking to add a wild animal to your family, check out this list of animals you can not own as pets in Michigan.