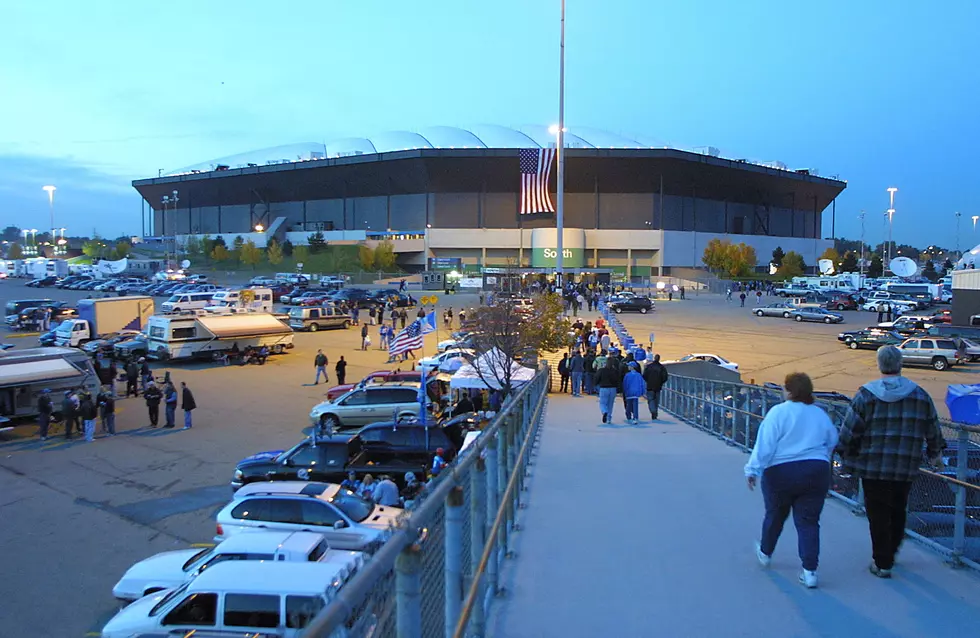 How To Watch The Pontiac Silverdome Implosion Tomorrow
Tom Pidgeon/Allsport via Getty Images
I blogged earlier this week about the passing of one of Michigan's greatest landmarks, the Pontiac Silverdome. Tomorrow at around 8:30 A.M. the final detonations will take place and the former home of the Detroit Lions will be reduced to rubble.
I'll actually be viewing the detonations live from across the street from a parking lot, interviewing some people in attendance. I'll be finding some of their favorite memories of going to the Silverdome and talking about some of my personal favorite events that took place there.
If you want to watch from your phone or computer, feel free to watch us on our Facebook LIVE video feed. If you're unable to watch it as it all goes down, I'll have a YouTube video of the great fall uploaded soon after it takes place which will be shared publicly on our website and Facebook page.
Feel free to share your memories with us on Facebook of this once great arena.