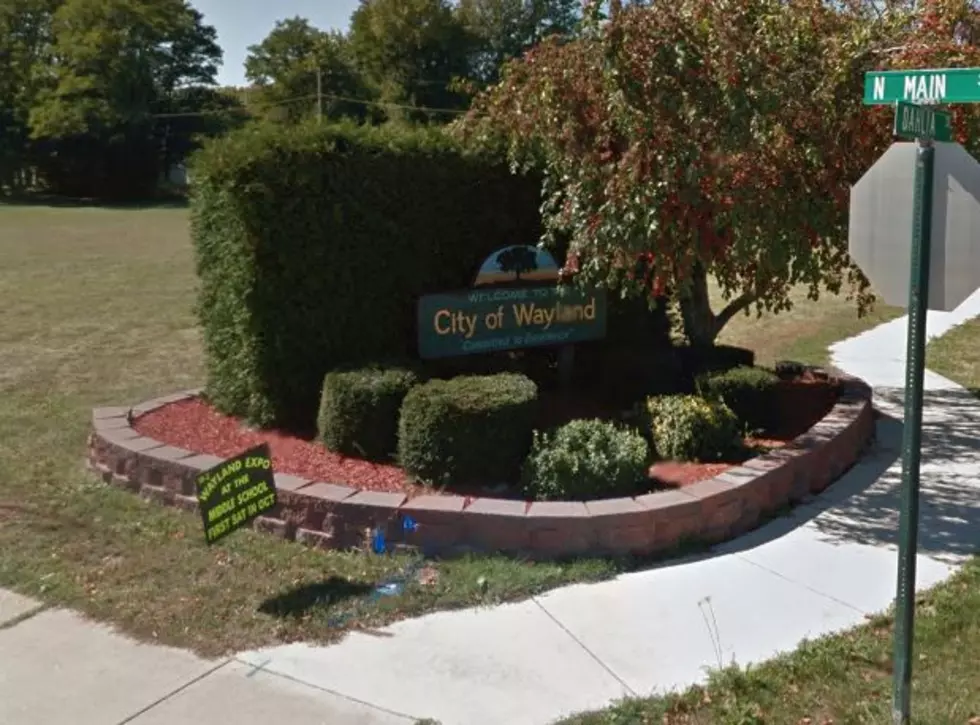 5 Things Everyone From Wayland Knows
Google Street View
Wayland sits on US 131 almost exactly in the middle of Kalamazoo and Grand Rapids.  This small town has just over 4,000 residents according to wikipedia.
Here are 5 Things Everyone From Wayland Knows.
#5.  Wayland was home of a Pottawatomi, Native American tribe according to Wikipedia,
About two hundred years ago, the area now known as Wayland, Michigan was inhabited by the Match-E-Be-Nash-She-Wish Band of the Pottawatomi, a Native American tribe in Michigan. The tribe lived in settled villages, hunted game, and farmed and harvested corn and wild rice, in addition to making maple sugar tree sap. The tribe is federally recognized and is headquartered in nearby Wayland Township. It owns the Gun Lake Casino, opened in 2011.
---
#4.  Jayda Gale Distillery has a killer breakfast.
This is what Jill T of Grand Rapids had to say in her 5-star rating on Yelp,
Breakfast!!  Everything we had for breakfast was amazing...biscuits with sausage gravy, farmers 3 egg scramble and the Bloody Mary's!  I love the decor/style of this place as well! My husband and I are always on the hunt for a great breakfast place and we just found one that will keep us coming back! Can't wait to return for their lunch and dinner selections! Highly recommend!
---
#3.  Salvino's Ristorante Sports Bar & Grille the pizza is amazing...and if it's not they'll take care of you.
Tom and I went to Salvinos yesterday. Ordered pizza. Pizza was over sauced and tasted bitter. Crust was also wet and slimy. Tasted good, but wasn't the kind of pizza we have had there in the past. Service was excellent. I talked with the manager, and he said that he would put it back in the oven and fix it. He gave us a whole new pizza to take home. Pizza maker was new. We didn't expect a whole new pizza since 4 slices were gone, but really appreciate it. Thank you for our wonderful evening out!
---
#2.  OpenRoad Brewery tasty IPA and great customer service.
Antityco of Kalamazoo had this to say in their 5-star rating on Tripadvisor,
We stopped in Wayland on a whim. We hadn't seen this place before and were bemoaning the fact that it didn't open for some time when the friendly barman opened it up for us. The IPA was very tasty. We didn't have lunch, but they had a promising menu, so we'll likely be back.
---
#1.  Wayland Hotel & Bar has crazy good burgers.
When we asked you facebook what your favorite thing is about Wayland, Sarah Bieber said, "A Burger from the Wayland Hotel."
Allison Shook said, "Peanut butter bacon burgers at the Wayland Hotel."
---
Did we miss your favorite thing about Wayland?  Let us know in the comments.