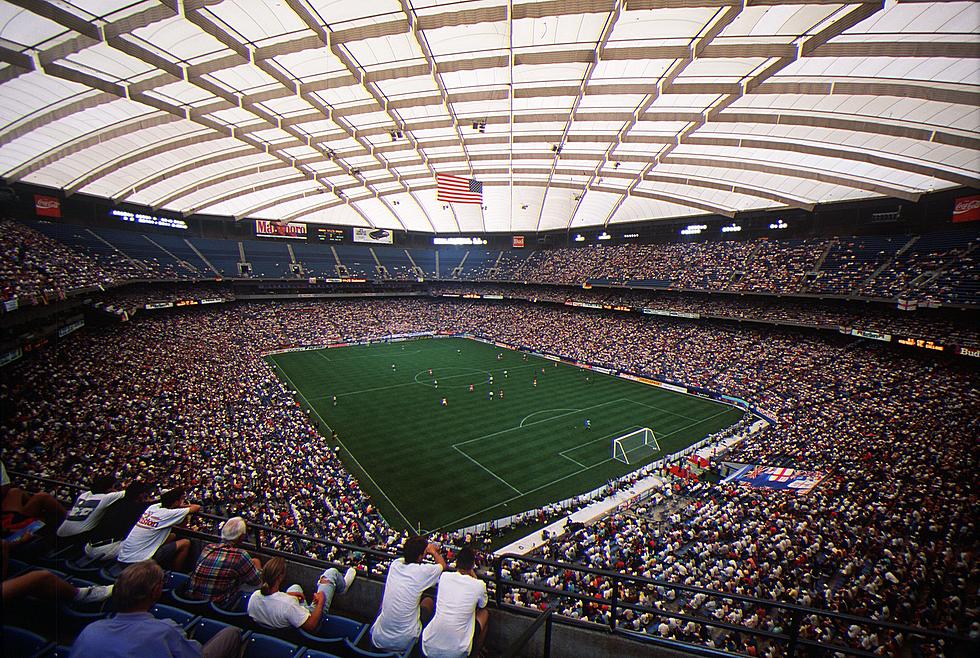 Want to See What The Pontiac Silverdome Looks Like Now?
David Cannon/ ALLSPORT via Getty Images
Of course, if you know me, the answer is "Not nearly enough". But History Channel is showing stuff they filmed inside the former home of the Lions and Pistons.
The Pontiac Silverdome didn't last even 30 years. The Lions moved in in 1975, but left for Ford Field in 2003. The Pistons played there in their "Bad Boys" heyday. It's funny, ballparks go over a hundred years in some instances, but nobody gets to nostalgic over arenas. The Joe Louis Arena opened in 1979 and it doesn't appear too many tears are being shed over the move down the street to the Little Caesar's Pizza Oven. But all this is really for another blog.
The History Channel has posted some "bonus" footage from the Detroit Steel/Mobsteel series, of the cast messing around the Silverdome and shooting golf balls. The Detroit Free-Press says it appears the scenes were shot last year.