Meow Check Out That Beard!
Listen up guys! I think you are taking the "Duck Dynasty" beard look to the extreme. I understand that it's a proud moment in your life when your mustache finally connects to your side burns, but this is just DUMB!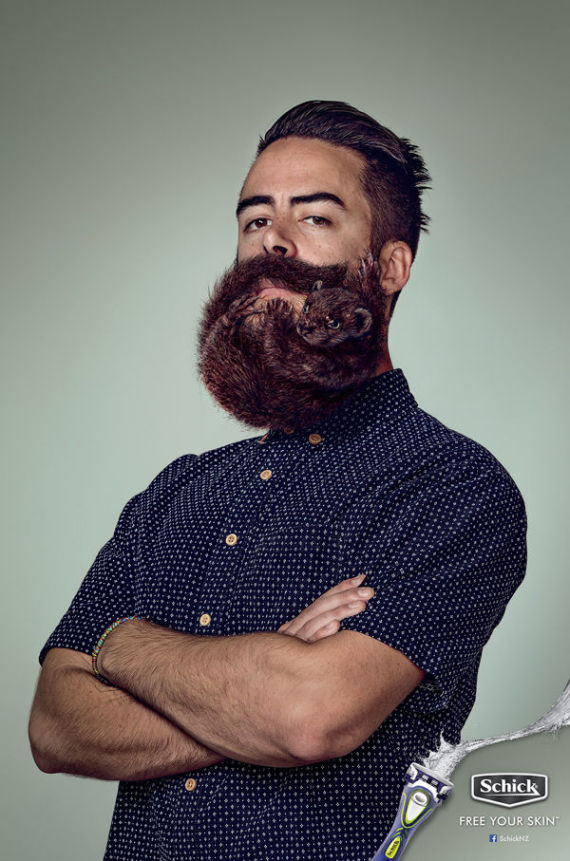 The photos are part of New Zealand shaver brand Schick's #FreeYourSkin campaign, which encourages men to hack away at their excessive facial hair.