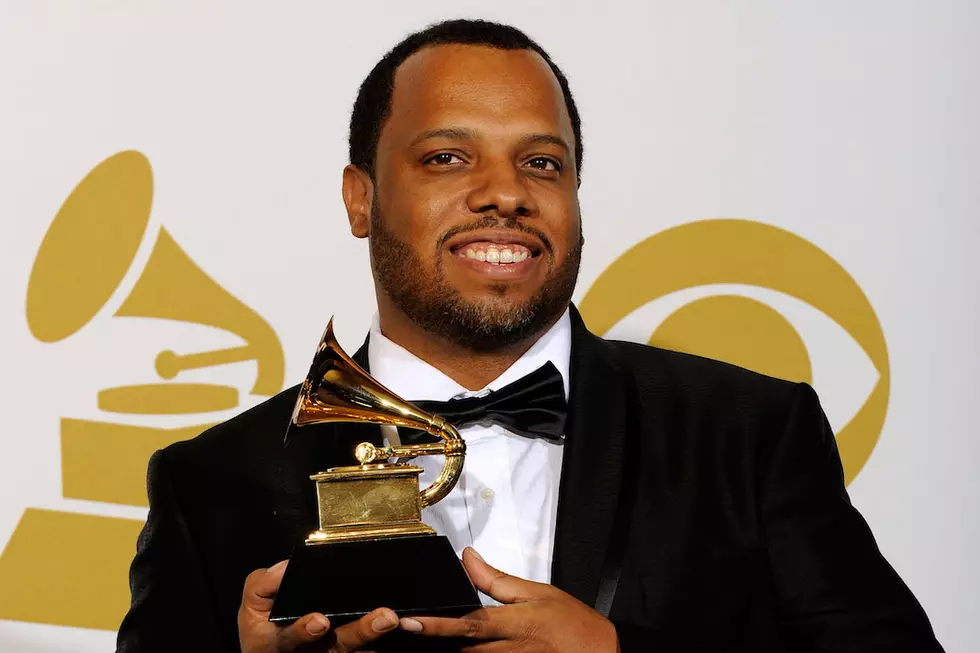 JAY-Z Producer No I.D. Says '4:44′ Bonus Tracks Are Coming and They Are 'Equally Revealing'
Kevork Djansezian, Getty Images
In an interview with Rolling Stone, No I.D. goes into great detail about he initial recording process started with JAY-Z. The Chicago native, whose real name is Ernest Dion Wilson, said that Quincy Jones was his inspiration to create music for 4:44.
"The thing that made me want to get better was I heard a quote by Quincy Jones where they asked him, 'What do you think about music nowadays?' He said, 'four-bar loops," he explains. "It really affected me. I said, 'Wait a minute, that's not what I want to be a part of.' So I went and did some studying with the intention of growing.'
"My actual email was: 'I got some things that I think are Blueprint-level. I know that's a lot to say, but we need to do this,'" he continued. "And from there, I literally probably gave him three to five new ideas every day for a nice amount of time."
During the recording process, No I.D. said that he helped JAY-Z open up about his marriage to Beyoncé and some of the trials and tribulations he's been going through in his personal and business life.
"We would sit and talk for hours about life and different things," he said. "That would allow him to unlock these ideas and truths that he wanted to share but maybe didn't get to talk 'em out. A lot of it was talking early on at his house. We created some music at his house."
"It was literally a labor of love and us becoming friends in the process," he added. "It wasn't about, 'I want to produce your whole album.' It was more like, a lot of people want to hear you say more. I know you made it, I know you got everything you want and everyone else [knows that]. Let's talk about the rest now."
If you appreciate JAY-Z candidness on 4:44, No I.D. teased that a release of B-sides from the album will follow, including one song featuring James Blake. "There's three more songs that are coming out as bonuses," he says. "James Blake came in and joined into the process. There's more coming shortly that's equally as revealing."
This news seems to collaborate with Young Guru's announcement that more tracks are coming from 4:44 including "Adnis," which is a song about JAY-Z's father.
You can read No I.D.'s interview with Rolling Stone here.
Worst To Best: Every JAY-Z Album Ranked