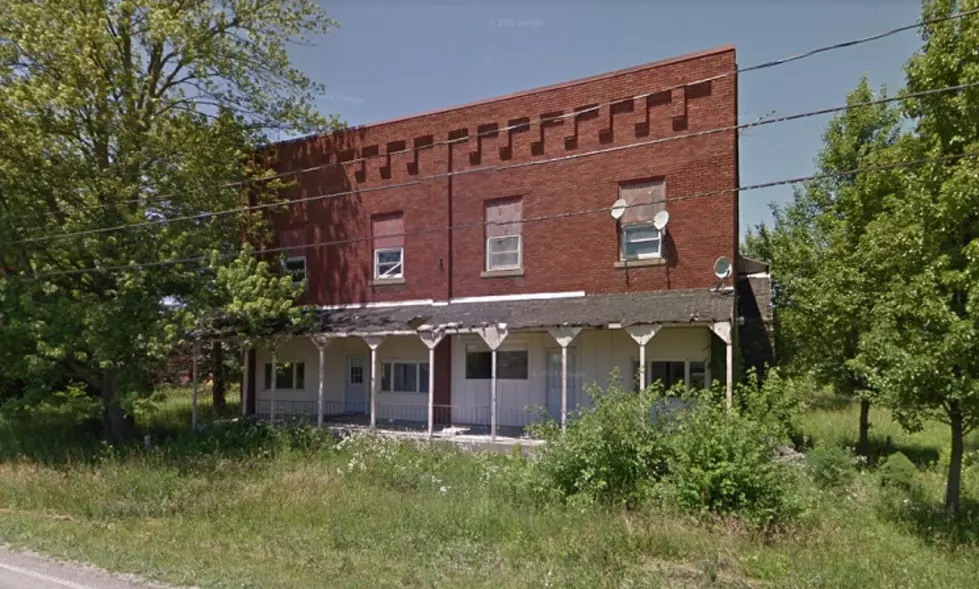 The Shadow Town of Holloway: Lenawee County, Michigan
available @ worthpoint.com
The little town of Holloway sits along the road in Lenawee County's Raisin Township. There are no grocery stores, restaurants, gas stations, or party stores...but they do have a cool old building that still stands, looking like it may have been a stagecoach stop, saloon, or roadside inn over 100 years ago.....I'm gonna go with 'stagecoach stop'.
Holloway was settled in 1881 thanks to the arrival of the Wabash Railroad cutting through the hamlet, and the train station that followed.
The original name of the town was christened after Butler Holloway, a guy who sold lots in the town for prospective settlers and their families. However, the name "Butler" was chosen...but when it was discovered there was already another "Butler" in Michigan, they used "Holloway" in its place...and has remained that ever since.
If you drive thru this hamlet, you'll see the great old building I previously mentioned and a few old houses that remain, mixed in with newer ones. The train depot still exists, but not in its original spot...it was moved to Rogers Highway near a different railroad crossing and converted into a residence.
The post office closed permanently in 1962.
The gallery below shows you how this quaint little Michigan hamlet appears today...
The Shadow Town of Holloway
MORE MICHIGAN SHADOW TOWNS:
The Shadow Town of Lodi in Kalkaska County
The Shadow Village of Unadilla
Shadow Town of Entrican, Michigan