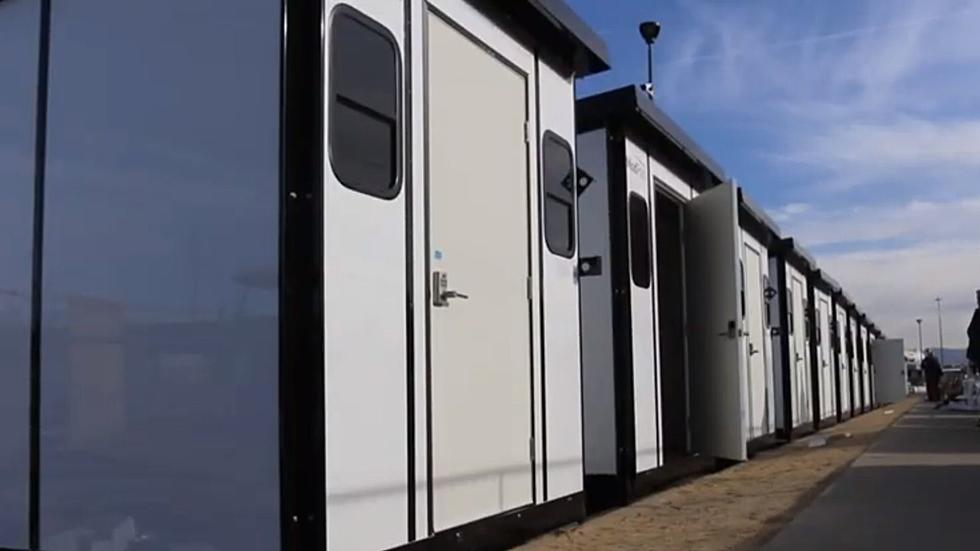 What is a Pod Community, and Why Does Kalamazoo Need One?
Youtube
The City of Kalamazoo recently announced it is approving land to lease for a potential pod community within the City Limits, but what exactly does that mean?
What is a Pod Community? Will it affect our neighborhoods? And what are the pros and cons of putting one here?
What Is a Pod Community?
Housing Resources Inc. in Kalamazoo has been working for several years now, to put in a "Kzoo Pod Community: A Place of Dignity." The non-profit organization is hoping to install a few dozen of these small "Pods" that would provide shelter for the unhoused community in the city.
Specifically, Housing Resources Inc. would work with individuals who stay there to find something more permanent.
They recently put out a news release stating:
"We know Kalamazoo has the passion, resilience, fortitude, and resources to be bold while providing the much-needed solution to the housing crisis."
They also wanted to be clear that, this would NOT be a housing encampment for the homeless in Kalamazoo. It will be a managed community with 24/7 staff and support to help those who use its services to transition to something more permanent.
Where will it be in Kalamazoo?
HRI now has a signed lease agreement with the City of Kalamazoo to develop their Pod Community on a portion of property at 333 E. Alcott Street.
"The Letter of Intent provides HRI a six-month period to continue our due diligence and decide whether the site... is feasible for the project through a lease or purchase." - Michelle Davis, Executive Director of Housing Resources Inc.
HRI has been working with the city for at least two years to find a place to put its community, and even has 50 pods already purchased, and in storage, waiting to be installed.
What will the Pods look like, and what will they have?
The community will have 16 two-bed units for couples, and people who require caregivers. There will also be 34 single-bed units for individuals. The pods were built by ModPods, a company that specializes in this type of construction.
The units will only be 8ft x 8ft x 8ft and have basic amenities like heating, air, and electricity. No bathrooms or cooking space is in the pod unit itself, but the community will provide the rest of what residents will need - cooking locations, bathroom facilities, etc.
A similar community was recently installed in Reno, NV, and opened its doors for people to see what the basic units would look like in their Pod community. Kalamazoo's would be similar, though not exactly the same.
Why Does Kalamazoo Need a Pod Community?
As mentioned above, this would not be an encampment for Kalamazoo's homeless population. (That's a whole different conversation to have at a later time.)
But Kalamazoo does have a significant "unhoused" population. These aren't necessarily people who are homeless, but people who are transitioning, or looking for shelter while attempting to get their feet under them.
With the cost of housing going up, and rent skyrocketing, it's very difficult for some people - many of which who DO have jobs - to find affordable places to live. The Pod community would give them a place to stay while they save enough money for security deposits, and down payments on their next real home.
Unfortunately, right now, there isn't a secure community for a majority of the unhoused in Kalamazoo.
"People deserve a place to feel safe and secure. The encampments were not safe for women, as many were victims of human trafficking, and drug use and prostitution were rampant. With this project, HRI intends to provide a secure space for women, and our most vulnerable people experiencing homelessness. We've listened, and we've heard their voices that emergency shelters are not for everyone, and we are offering another solution." - Davis
HRI now has six months to work with the current property owner of the proposed land for a lease, or purchase agreement. Once that is finalized, the pod community can be built.
Poop With A Friend In This 2-Toileted Bathroom House in Indiana
There are just some things that aren't meant to be shared between friends. One of those things, in my opinion, is when you have to go to the bathroom. Sure, going together in a public setting is a little different because there are stalls set in place so you don't have to watch your friend wipe their butt
Look: The Abandoned Fern School House In Michigan
There's nothing like an old abandoned Michigan schoolhouse. It's sad to see the current state of this one though. Take a look of what remains of this schoolhouse below: