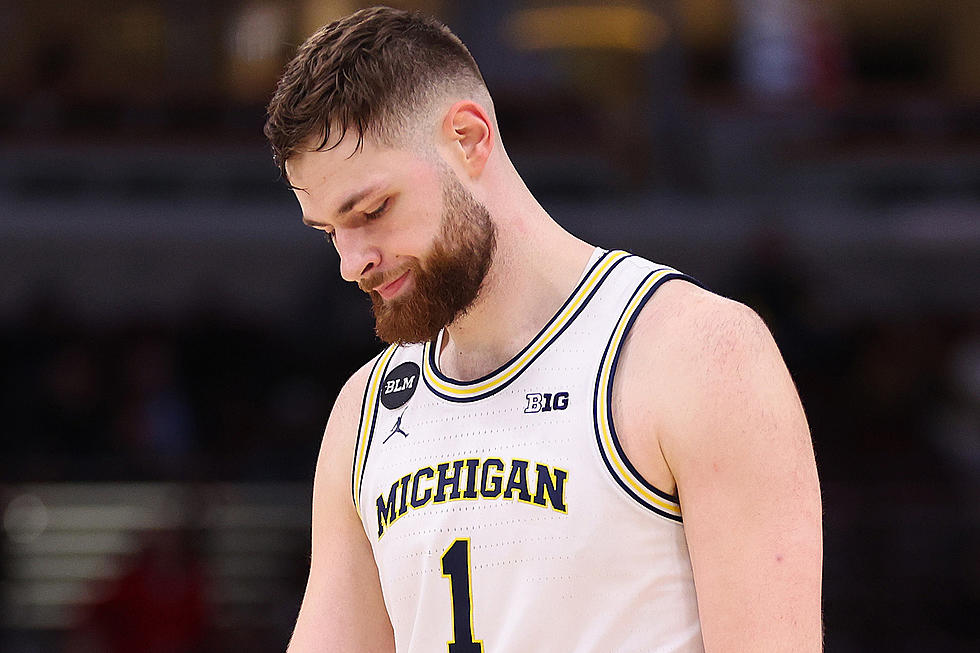 Michigan Basketball Enthusiastically Posts NIT Ticket Link On Social Media, Immediately Regrets It
Getty Images
Michigan's late-season run to qualify for the NCAA tournament ended with a whimper as the Wolverines were eliminated by Rutgers in their Big Ten tourney opener, 62-50.
It was an embarrassing performance by U-M, shooting just 2-for-19 over the course of the entire second half and going 14 minutes between made baskets. That lifeless performance dropped the Wolverines to 17-15 on the season, causing them to settle for the NIT.
In another embarrassment, U-M didn't even earn a top seed in the Not Invited Tournament. Further humiliating, the Nobody's Interested Tournament incorrectly announced Michigan as a  No. 2 Seed in the NIT bracket, prompting the official Michigan basketball Twitter account to post a correction acknowledging that the Wolverines were, in fact, a 3-seed.
But somehow, it gets even worse.
On Monday, Michigan basketball's official Facebook account posted the ticket link for the Wolverines' NIT opener versus Toledo.
As if calling attention to an NIT appearance for a team with two future NBA players plus one of college basketball's best big men wasn't bad enough, the effort by the intern running U-M hoops' social media to hype up Michigan's NIT run and address it seriously is some Grade A cringe.
But don't just take my word for it.
Many Wolverine fans ripped Michigan basketball in the comments.
The way you guys played this year you should pay me to attend your games
Toilet bowl bracket, good job.
Good thing we aren't playing Central.
Blown 10 point second half lead incoming!
You'd have to pay me to go to a NIT game…what a sad ending to this tough season.
When the other team shoots a free throw be sure to box out the shooter, we learned that in 3rd grade basketball.
We win we get T-shirts.
At least make the Semis, please.
There's no way to create excitement for an NIT appearance, especially for a school that has deep pockets and big mouths like Michigan. You can put lipstick on a pig, but it's still a pig.
Still, you have to feel for the intern who was tasked with posting the NIT ticket link. Until you remember that that intern is also a Wolverine, then you can promptly resume your schadenfreude macrodosing.
LOOK: Biggest underdog victories in March Madness
Every spring, legions of sports fans turn their attention to college basketball when
March Madness
takes the national spotlight. Using aggregated Associated Press data, BestOdds has come up with 10 of the biggest—and most unlikely—underdog wins in March Madness history.