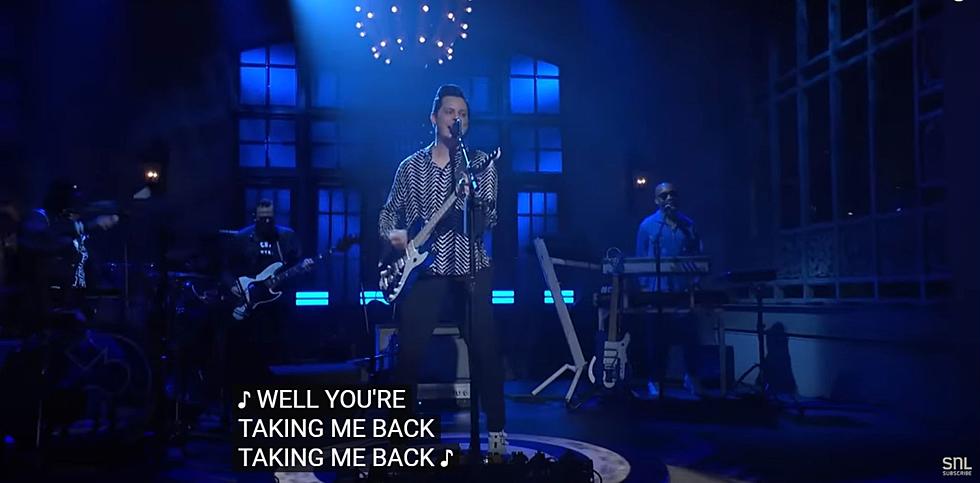 Jack White's Bassist Wears Michigan State Hoodie On SNL
Saturday Night Live YouTube
Jack White, the world-renowned musician and a Detroit native, has appeared on stages all over the world and doesn't disappoint. He's one of those artists that people will go see multiple times and remember something different each time they see him. He's had his fair share of success, but now seems to be living for pure joy.
This past weekend, White and his crew were invited to perform on Saturday Night Live and they absolutely crushed it. As they rocked out on stage, many viewers took notice of one of the other musicians he had alongside him. One of his guitarists, Dominic Davis, the band's bassist, was wearing a sweatshirt that gave him ties to our wonderful state.
During the performance, you can see the bassist in the background jamming out hard as they play some of Jack White's best hits. It wasn't his great playing skills, dance moves, or looks that grabbed everybody's attention but instead the hoodie he was wearing.
After the tragic events and crazy week that Michigan State had recently, this seems like the perfect thing the community needed. The bassist was rocking a dark green Michigan State Hoodie under his jacket. You could barely make out the words under his guitar strap, but you could see the color and make out the words "Michigan" and "State" from what you could see.
As you can see above, not only is he rocking out but he stylish while doing so. Speaking of SNL, here are other Michigan ties to the show!
Michigan-Born Celebrities That Have Hosted 'Saturday Night Live'
Of the 940 episodes (as of 1/24/23,) only 15 people that were born in Michigan have hosted Saturday Night Live. See which ones here.
15 Guests Who Were Banned From 'Saturday Night Live'