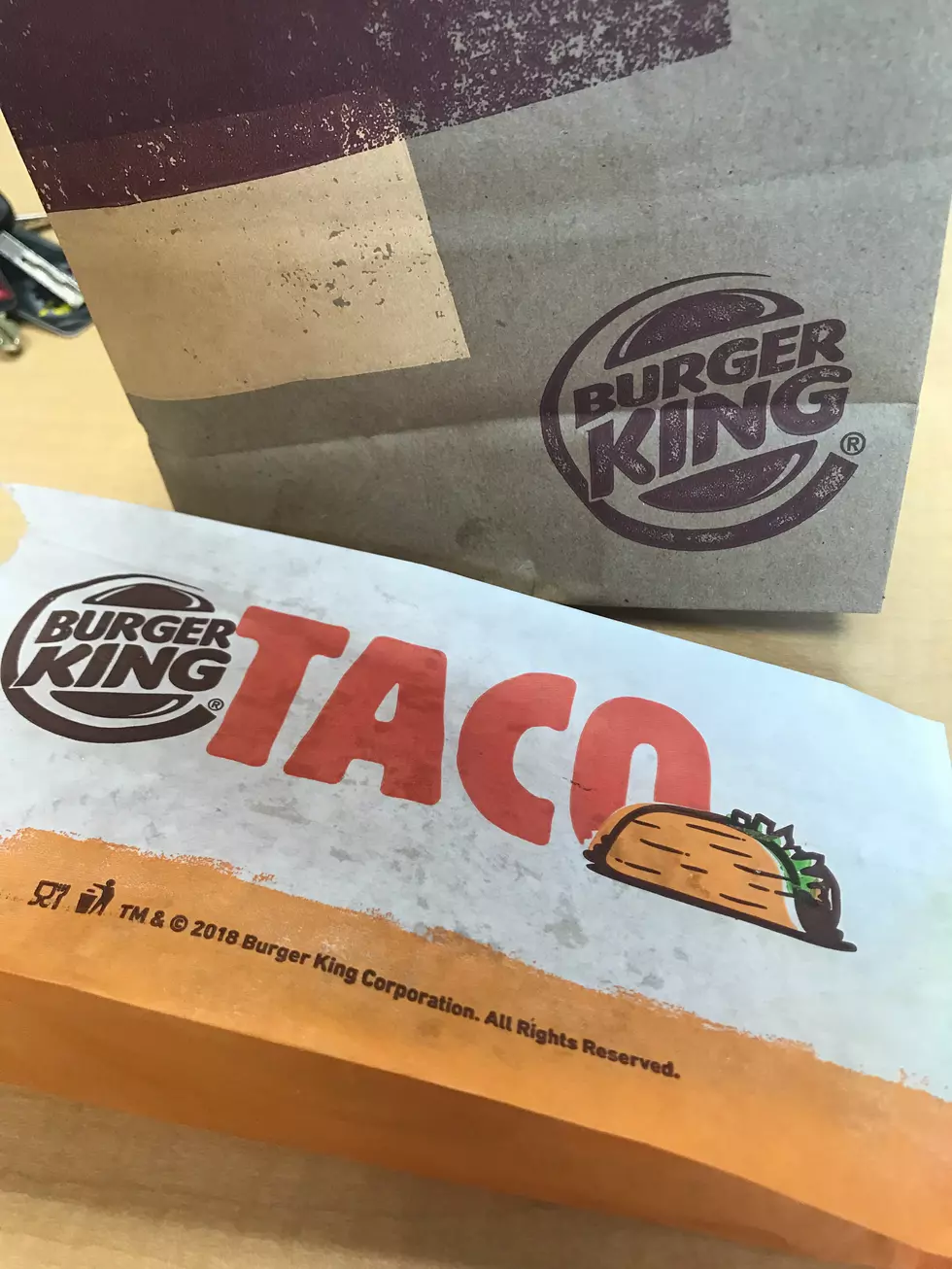 Burger King Slinging Tacos For a Limited Time
Maggie Meadows Photo
If you want a taco, and your boyfriend or girlfriend want a burger, no problem - head on over to your local Burger King. For a limited time the flame broiled fast food giant is serving up tacos.
You can buy one for only $1. I grabbed one today at Burger King on Dort Higway. I think it is cool when fast food chains switch things up. McDonald's kills it whenever they bring back the McRib, so why shouldn't Burger King serve up something different? Who knows, maybe Taco Bell will serve up a limited time burger? A quesadilla burger sounds pretty good.
When it comes to fast food chains offering something out of what they ordinarily serve, there is a lot that goes into it. All new products are tested in specific areas before they are sold nationally. Reports indicate these BK tacos were tested on the west coast first.
If you do try one, let me know what you think.